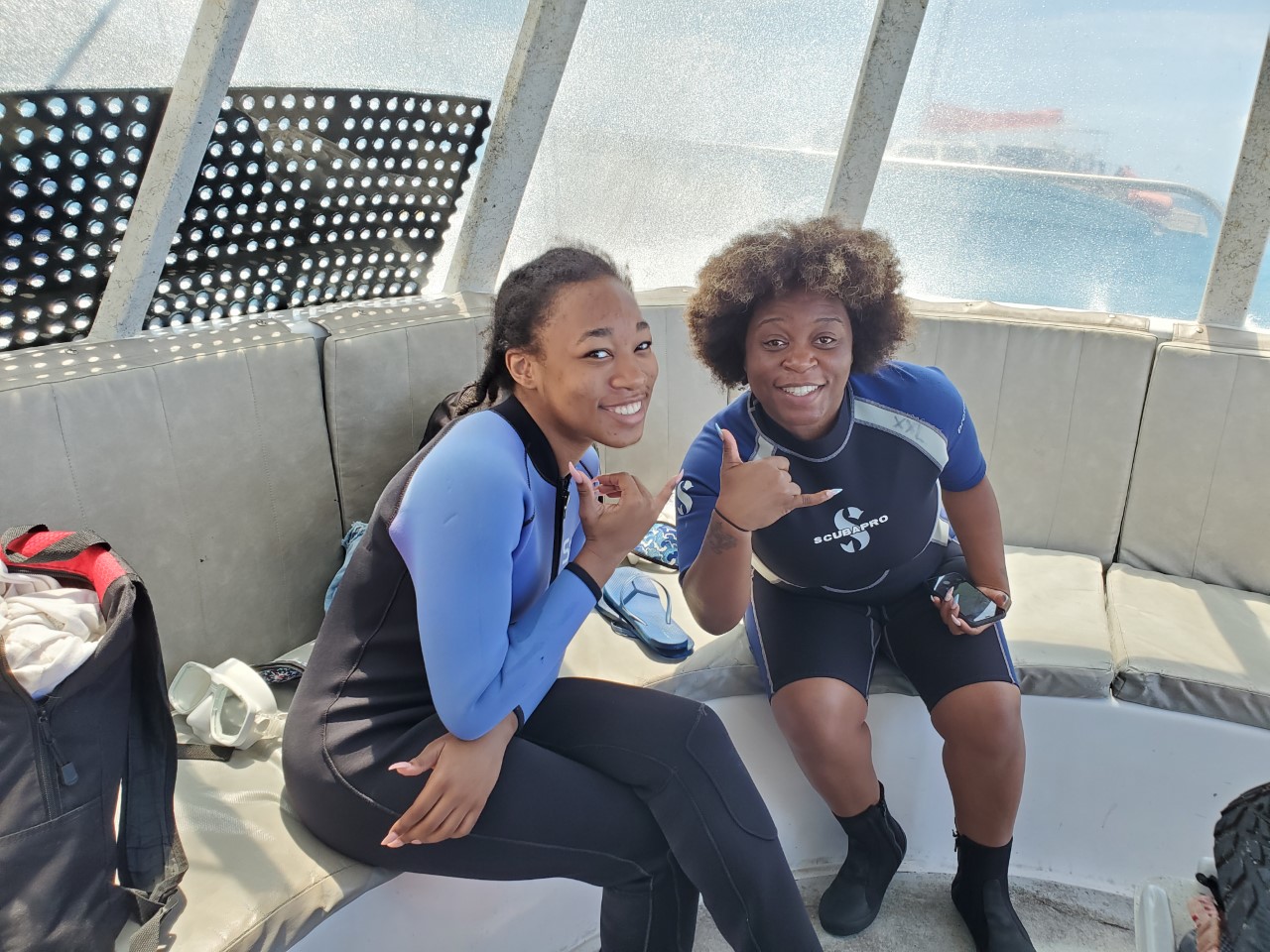 Birthday Discover SCUBA Dive
All Kortney Calano wanted to see was a turtle. Guess what? Honolulu Honu Divers LLC came through. She called Honolulu Honu Divers LLC to help her daughter Zimria Tucker celebrate her 16th birthday. Zimria was NOT disappointed. She even got to see a couple of sharks. This is what HHD does, I try my best to make your first SCUBA experience a memorable one.

Call Honolulu Honu Divers LLC today to book your first SCUBA dive experience. You certified divers, call HHD for that awesome shipwreck experience.
Big thanks goes out to Captain Krash Nishimura and his crew Sammie for welcoming us aboard the USS Kahala Kai.